Unique Buyers Group in Mishkafayim
***CLOSED***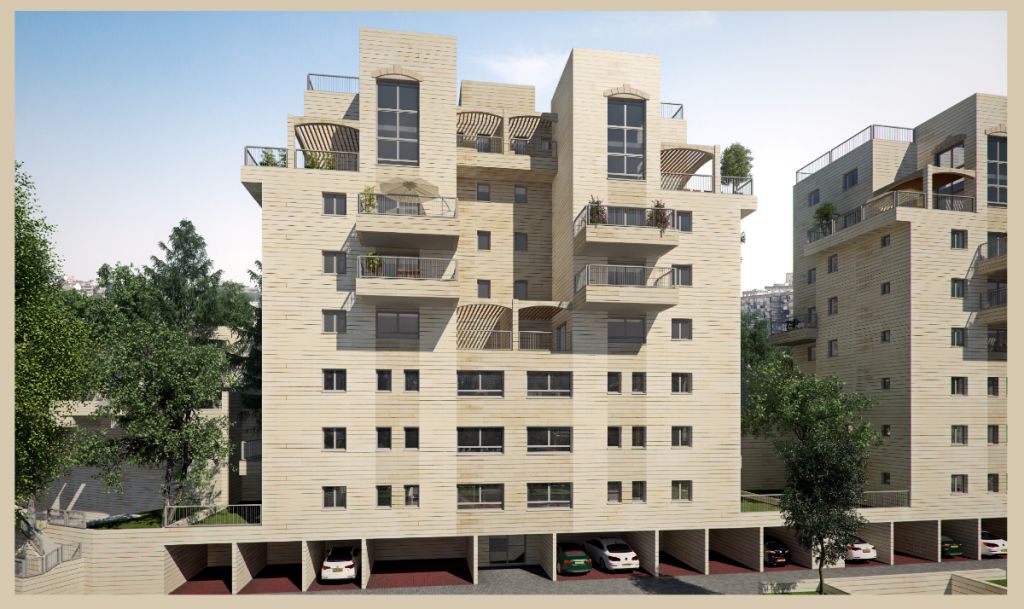 We are proud to announce a new Unique Buyers Group (Kevutzat Rechisha), for a new development in Mishkafayim.
For the first time in Israel, a buyers group is being organized in Ramat Beit Shemesh Aleph, which takes the guesswork and trauma out of buying an apartment. All the facts and figures, architectural plans and structural details have been meticulously researched so you can make the most informed and educated decision. The prices are 15% – 20% lower than comparable projects. These prices are obligatory amounts, not estimates!
The contractor is committed to a final price!
Usually when a buyers group is formed, members of the group first buy the land, and then search for a contractor to develop the project. Group members usually guess what the final price will be. Many times buyers are shocked when the cost exceeds their expectations and budget.
Located above the Chazon Galili development and between Sungate & Nofei Kedem. The project is located below the intersection Nachal Maor & Nehar Hayarden. (see map below)
The Nof Hashaked project consists of two luxury buildings, with a total of 28 apartments.
3, 4, and 5 Bedroom Apartments Available
Garden Apartments
Most Apartments will have a spectacular view!
Only two apartments on each floor!
Windows on 3 Sides of the apartment!
Only 14 apartments in each building!
It is important to read the buyers group FAQ here to understand how a buyers group is different than buying from a builder.
Contact us today to schedule a meeting!
| | | | | | | | | |
| --- | --- | --- | --- | --- | --- | --- | --- | --- |
| Apt # | Bedrooms | Floor | Sq Mtr | View | Porch | Price | Notes | Side |
| | | | | | | | | |
| B1 | 3 Plus | 1 | 109 | No | 23 | 1,150,000 | Attached Machsan + Garden | Inner |
| B2 | 3 Plus | 1 | 109 | No | 23 | 1,190,000 | Attached Machsan + Garden | Outer |
| B3 | 3 Plus | 2 | 109 | No | 8 | 1,090,000 | Attached Machsan | Inner |
| B4 | 3 Plus | 2 | 109 | No | 8 | 1,130,000 | Attached Machsan | Outer |
| B5 | 3 Plus | 3 | 109 | Partial | | 1,160,000 | Attached Machsan + Garden | Inner |
| B6 | 3 Plus | 3 | 109 | Partial | | 1,190,000 | Attached Machsan + Garden | Outer |
| B7 | 3 | 4 | 96 | Yes | 13 | 1,025,000 | | Inner |
| B8 | 3 | 4 | 96 | Yes | 13 | 1,045,000 | | Outer |
| B9 | 3 | 5 | 96 | Yes | 19 | 1,035,000 | 2 Porches | Inner |
| B10 | 3 | 5 | 96 | Yes | 19 | 1,045,000 | 2 Porches | Outer |
| B11 | 3 | 6 | 96 | Yes | 10 | 990,000 | | Inner |
| B12 | 3 | 6 | 96 | Yes | 10 | 1,025,000 | | Outer |
| PENT | 5 | 7 | 138 | Yes | 32 | 1,590,000 | 2 Story Ceiling | Inner |
| PENT | 5 | 7 | 138 | Yes | 32 | 1,610,000 | 2 Story Ceiling | Outer |