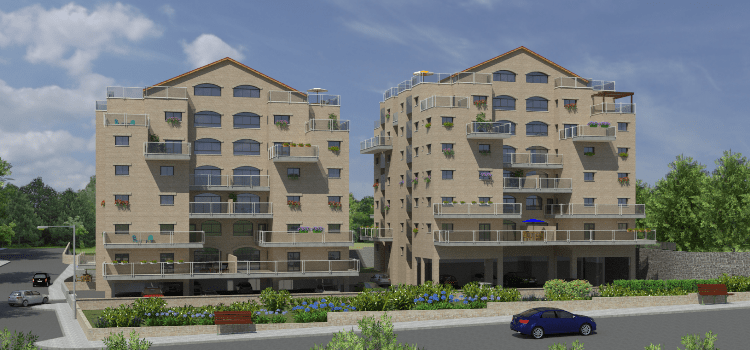 Sunview is a new buyers group for a development located in the popular neighborhood of Ramat Beit Shemesh Alpeh.
The property is located between Ayalon, Refaim, Achziv and Luz. Right next door to the Gra Shul, and across the street from Pnei Shmuel and Bais Tefillah.
Apartments range is size from 2 bedroom to 5 bedrooms, including duplexes and penthouses. Costs range from 1,150,000 – 2,400,000 depending on the size and location of the apartment.
You can learn more about how a buyers group works, and how it differs from buying from a builder, see here.
Interest in this buyers group is very high! Deadline to join is December 20th 2018!
Contact Meir at: 052-892-6607 or email: [email protected]
Sunview Floorplans