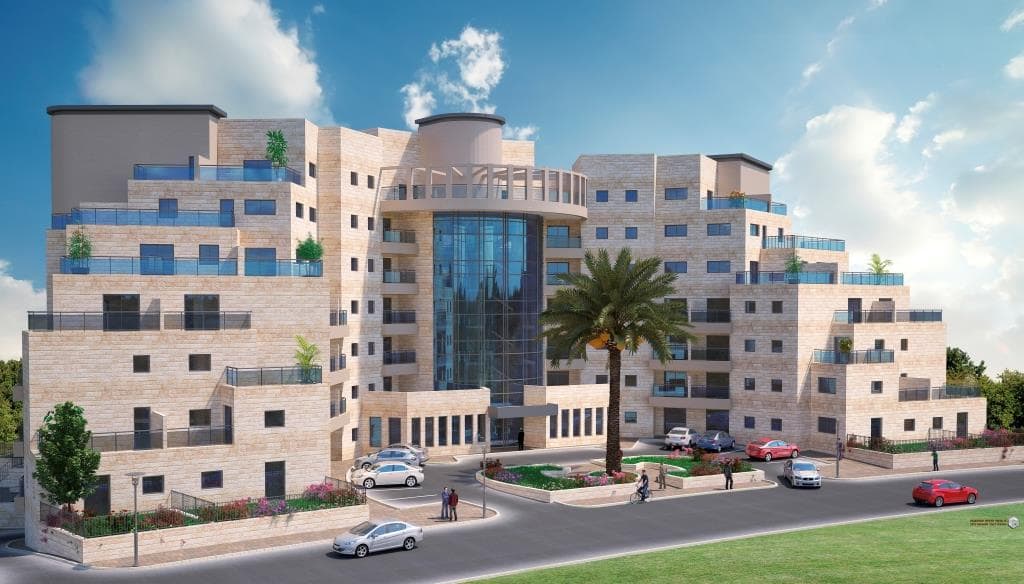 Harmony Retirement Apartments is a new development in the heart of Ramat Bet Shemesh Aleph. Harmony is located on Nahal Dolev across the street from the central park.
The apartments are exclusively for people over the age of 55. There are a variety of 1 bedroom and 2 bedroom apartments available. The project was completed in Spring 2021, and occupancy started in the Summer of 2021.
Occasionally, we get a new listing for an apartment for sale in Harmony. Fill in the contact form, and we will notify your when an apartment is on the market.
Features of the apartment building includes:
Large Lobby
Shul & Beit Midrash for the residents
Activities & Fitness Rooms
2 Private Dining Rooms
Shabbat Elevators
Concierge Desk
Outdoor Garden.
Underground Parking Lot (for purchase)
All of the Apartments Feature
Central Air Conditioning
Heated Floors
Choice of Flooring
Choice of Kitchen Cabinets and Ceramic
Bathrooms includes Choice of Cabinets, Ceramic and Wall-hung Toilet
Electric (Trissim) Blinds in Living Room
Double-glazed / Insulated Windows
Intercom System to Concierge
Prices is 2016 when it was first sold, ranged from 1,100,000 – 1,90,000 shekel, depending on the size and location of the apartment.